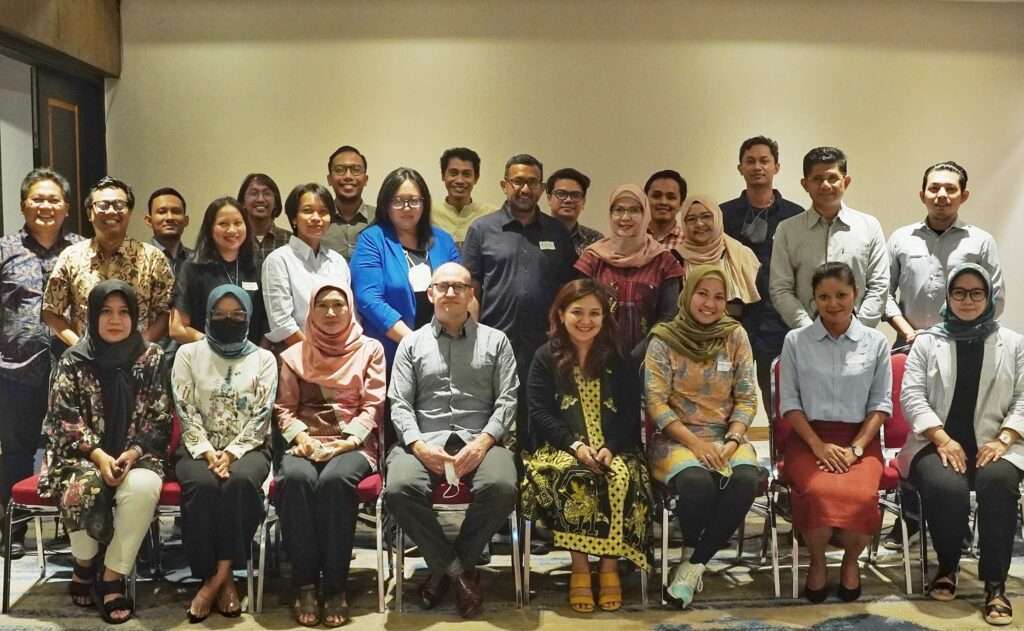 On Tuesday, May 17, 2022, leading Indonesian anti-corruption CSOs gathered for a consolidation workshop as they began collaboration under the new U.S. Agency for International Development (USAID) Indonesia Integrity Initiative (INTEGRITAS) program.
USAID INTEGRITAS is a five-year program (2022-2027) implemented by the Partnership for Governance Reform (KEMITRAAN), in consortium with Indonesia Corruption Watch (ICW), Transparency International-Indonesia (TI-I), and the Basel Institute on Governance. This program supports the Government of Indonesia (GOI) in its corruption prevention efforts through enhancing civic engagement and strengthening a culture of integrity for both the public and private sectors.
In the workshop, representatives of each consortium member discussed aspects of program design and management to ensure the activities are carried out effectively and in accordance with the rules and guidelines outlined by USAID as a partner and co-investor in Indonesian development. Thus, workshop participants stressed that the resources generously made possible through the support of the American people are invested responsibly and effectively for impact under the USAID INTEGRITAS program.
"USAID is committed to tapping into local expertise and solutions for development," said Dondy Sentya from USAID Indonesia. "We are pleased that our program focuses on corruption prevention and supporting local civil society organizations to continue to fight corruption," he added.
According to KEMITRAAN Executive Director Laode M Syarif, "This program requires strong coordination. I would like to convey that the success of this program is determined by our effective cooperation. Therefore, I hope that we can seriously implement this program together. This meeting is the beginning of harmony for us to work together. Hopefully, through this workshop, we can further build cohesion among our consortium."
In his remarks, USAID INTEGRITAS Chief of Party Justin Snyder echoed a similar sentiment, noting that collaboration, mutual support, and cooperation among the consortium's members were crucial to achieving the program's goals to help prevent corruption through improved policy and implementation and through enhanced public participation.
"This consolidation workshop was really useful and important for us to have as we figure out the best way to roll out and administer program implementation in collaboration with other consortium members," said Taradhinta Suryandari, a workshop participant from Basel Institute on Governance.
The USAID INTEGRITAS program aims to protect economic development, public prosperity, and good stewardship of public resources from the threat of corruption through a range of activities including policy analysis, technical assistance, case studies, public education, and public campaigns to support corruption prevention.