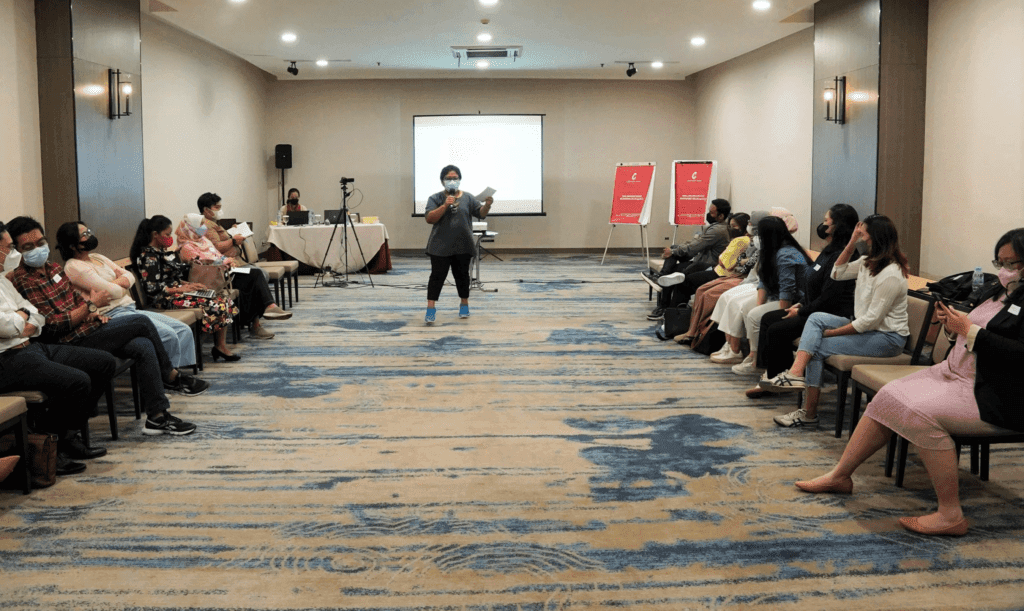 On Wednesday, June 29, 2022, the USAID Indonesia Integrity Initiative (USAID INTEGRITAS) program held a gender workshop with its consortium members Indonesia Corruption Watch (ICW), Transparency International Indonesia (TI-I), and Basel Institute on Governance. The workshop served as an opportunity to highlight key gender and social inclusion issues within the anti-corruption field, and to identify ways in which the program's activities could be made more inclusive.
USAID INTEGRITAS is a 5-year program (2022-2027) implemented by KEMITRAAN that supports the government of Indonesia (GOI) in its corruption prevention efforts through enhancing civic engagement and strengthening a culture of integrity for both the public and private sectors. The program uses a dual-tracked approach of systems strengthening and public engagement that facilitates local civil society efforts to address systemic corruption vulnerabilities and conflicts of interest.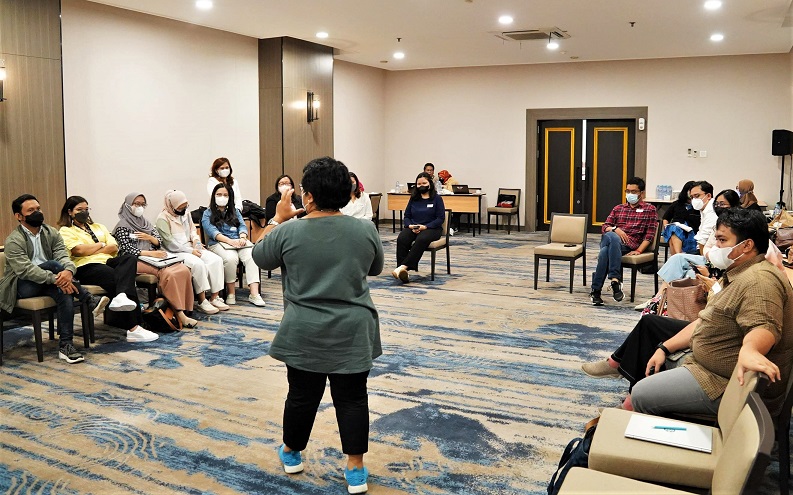 With the support of a gender expert, Elisabeth Satya Dewi, workshop participants utilized a previous USAID gender and social inclusion report to identify additional issues that affect the meaningful participation of men, women, youth, and also marginalized groups (indigenous people and people with disabilities) in efforts to prevent corruption. The workshop's participants then analyzed utilized current activity plans – which include a variety of research, policy advocacy, and public engagement efforts – with an aim toward reducing barriers to meaningful participation, and promoting further public engagement to enhance overall program outcomes. The adjustments to activity plans identified by the consortium members helped to serve as the building blocks and strategic elements of the program's Gender and Inclusive Development Action Plan (GIDAP).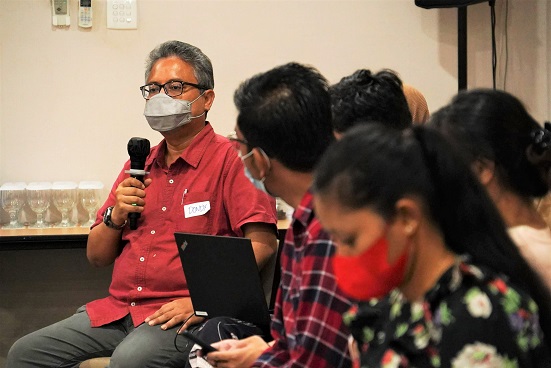 "USAID wants to ensure that in every program, it always prioritizes a gender perspective. Therefore, as a requirement in the implementation of the USAID INTEGRITAS program, the consortium members need to provide guidance to ensure that we do not abandon the gender aspect when dealing with anti-corruption activities." said Dondy Sentya, USAID Indonesia Senior Rule of Law Advisor.
At the workshop, USAID Indonesia Gender Specialist Jipy Pricillia noted that USAID had produced an initial report on gender integration within anti-corruption programming, but that it needed to be enhanced. She added, "I would like to express my appreciation to KEMITRAAN and other members of the consortium who have committed to contribute to the creation of the Gender and Inclusive Development Action Plan." She went on to add, "I hope the dynamics of the discussion in this workshop would update the report since this document needs to be continuously revised."
In his opening remarks, USAID INTEGRITAS Chief of Party Justin Snyder thanked USAID for its support of the program, and noted that the broad success of corruption prevention efforts was directly tied to their ability to engage a broad range of actors, both in the public and private sectors. Therefore, he said, in order for INTEGRITAS to be successful, the consortium needed to ensure that its technical assistance activities were designed and executed in ways that reduced barriers for meaningful participation and promoted social equality and inclusion.
Following the workshop, USAID INTEGRITAS finalized its GIDAP which was submitted to USAID on July 8. The GIDAP outlines key social inclusion strategies for its research, policy, and public outreach programming, including steps to ensure COI policies include safeguards against sexual exploitation, designing gender-sensitive strategic communications messaging and campaigns, engaging female entrepreneurs and business owners in its work with local advocacy commissions (KAN), and promoting inclusive anti-corruption education through dedicated efforts to reach youth, women, ethnic minorities, and people with disabilities.
By incorporating gender-sensitive and socially inclusive approaches into program activities, USAID INTEGRITAS' consortium members aim to ensure that men and women from all segments of society are effectively engaged in ongoing efforts to prevent corruption.