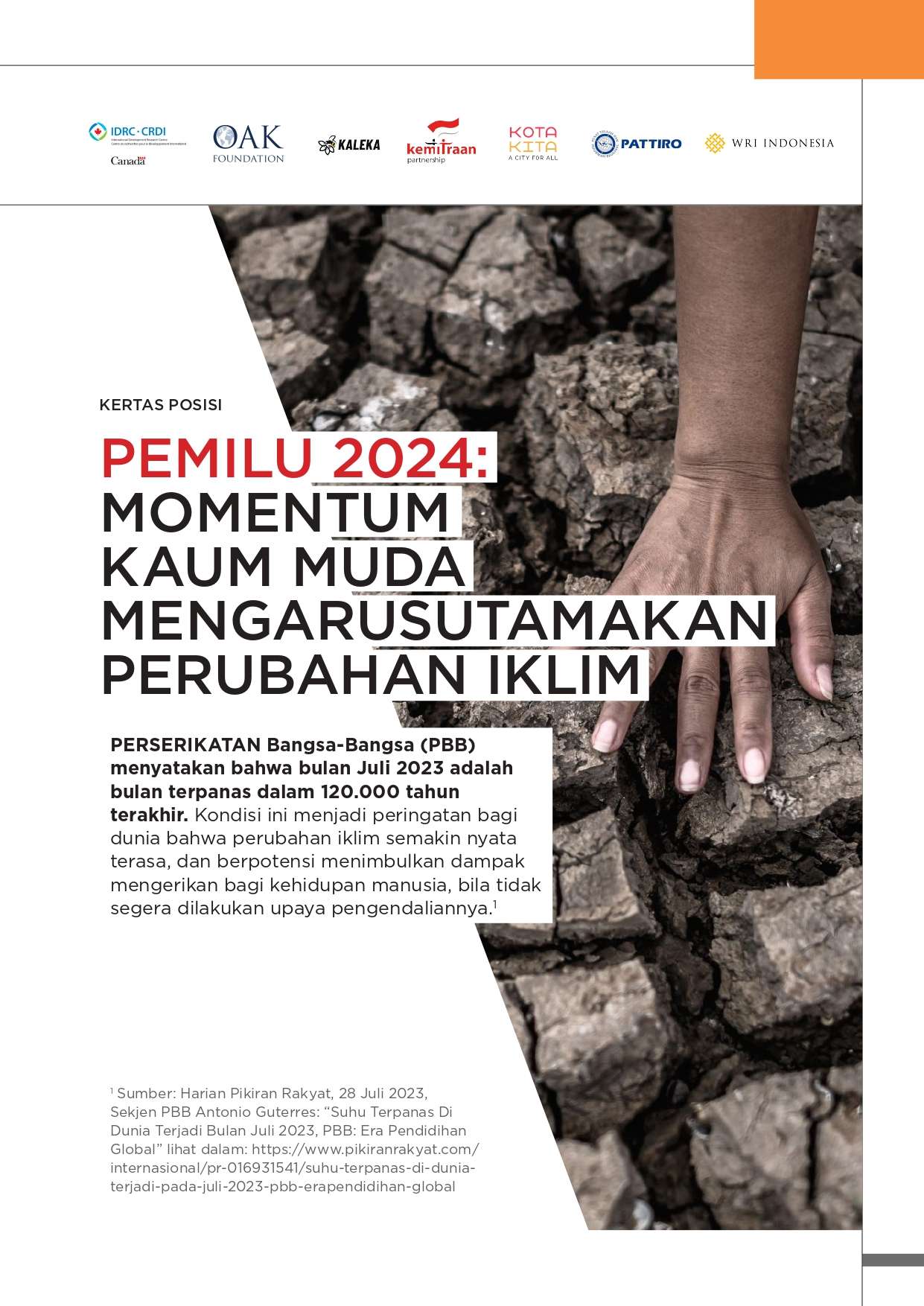 The United Nations (UN) states that July 2023 is the hottest month in the last 120,000 years. This condition is a warning to the world that climate change is increasingly being felt, and has the potential to have a dire impact on human life if it is not controlled immediately.
Young people will become the generation that will suffer from its negative impact
Various aspects consist of disaster risk aspect, declining quality of health aspect, food aspect, and social and labour aspects are threats. Those aspects will potentially be experienced by young people in the next 5 to 10 years.
On the other hand, in 2024 Indonesia will hold its first major election. At the national level, Indonesia will elect a president (Presidential Elections) and national legislators (Pileg), while at the regional level at the regional level, Indonesia will elect regional leaders (Pilkada) and members of the regional legislative spread across more than 500 regions throughout Indonesia. The Ministry of Home Affairs Home Affairs stated that there will be around 206 million voters in 2024, consisting of 60% young people (millennials and Gen Z)
The momentum of the 2024 elections is an important momentum for young people to be able to encourage and even urge the issue of climate change to become one of the priorities of the future development agenda. Within the framework of the Think Climate Indonesia (TCI) project supported by the International Development Research Center (IDRC) and the Oak Foundation, 5 Indonesia Think Tanks (KEMITRAAN, WRI Indonesia, Pattiro, Yayasan KotaKita and Inobu) collaborated to convey their perspective to the stakeholders that will be involved in the 2024 election i.e Political Parties, Success Team for candidates of Presidential & Vice Presidential, and Youth Representatives in the TCI Dialogue Forum, October 12, 2023, at the JS Luwansa Hotel Jakarta.
In order to see the TCI collaborative position paper about climate change, youth and election, you may download it at the following link below https://bit.ly/CollaborativepositionpaperTCI