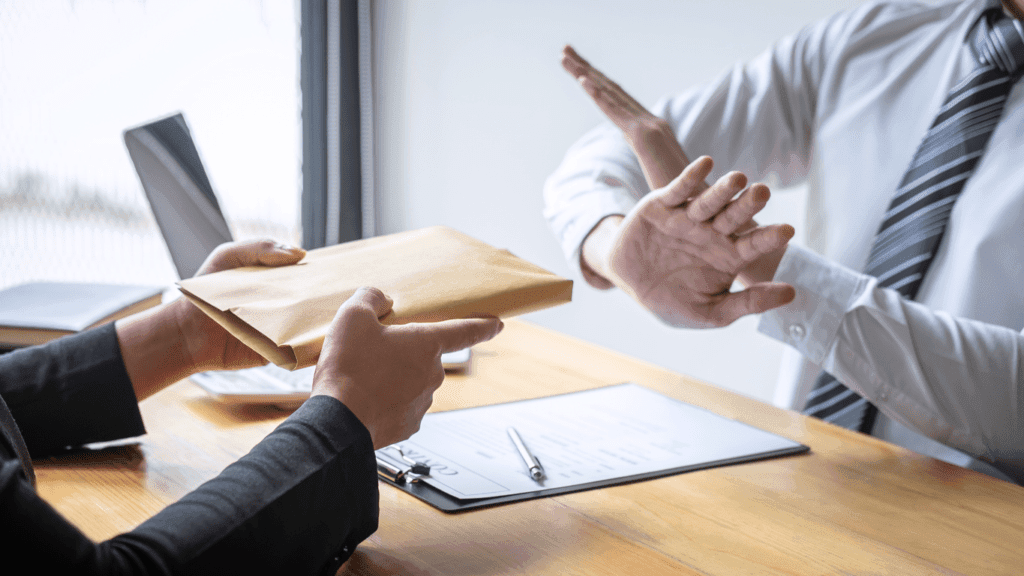 Since 2021, KEMITRAAN has officially joined the UNCAC Coalition. The UNCAC Coalition is a global network of more than 350 civil society organizations in more than 100 countries committed to promoting the ratification, implementation and monitoring of the UN Convention against Corruption (UNCAC).
Founded in August 2006, the UNCAC Coalition mobilizes civil society action for UNCAC at the international, regional and national levels. KEMITRAAN became the highlighted member of the UNCAC Coalition in an article featuring our Executive Director, Laode M. Syarif. Here's an excerpt from the article:
What are the biggest successes KEMITRAAN has accomplished in the field of anti-corruption in the past years?
Over the last five years, KEMITRAAN programs have helped to enhance the financial transparency of COVID-related economic recovery programs, the management of electronic evidence for corruption trials, the optimization of non-tax revenues through transparent timber licensing, cross border asset recovery, and mutual legal assistance (MLA) in corruption cases, environmentally responsible tin mining operations, the role of faith-based organizations in anti-corruption education, and sustainable fisheries management.
KEMITRAAN has authored and published 81 reports on sustainable environmental governance, 52 reports on anti-corruption, 34 on civil society empowerment, 25 on political party reform, and 19 on private sector governance. KEMITRAAN's research with national and local government counterparts has led to important reforms in the areas of bureaucratic reform, judicial practice and democratization, and anti-corruption laws and institutionalization.
KEMITRAAN also played a catalytic role in supporting the development of the law to establish the Corruption Eradication Commission (KPK). This was followed by supporting the Government and Parliament in selecting good candidate commissioners while also supporting civil society groups in critically monitoring the selection process. Once appointed KEMITRAAN was asked by the Commission to assist in its early institutional design and recruitment and even to play the role of donor coordinator. Can KEMITRAAN lay claim to the success of the Commission? Certainly not. But it is very clear that KEMITRAAN played a key role in supporting the Commission to develop the necessary capacities and strategies to be as effective as it has been.
To what extent KEMITRAAN has been involved in the UNCAC Review Mechanism?
Several KEMITRAAN staff were involved as resource persons of the review team. KEMITRAAN was also the first Indonesian organization to conduct a gap analysis of the UNCAC and Indonesian legislation. As a follow-up to the gap analysis, KEMITRAAN is also pushing the Government and the Parliament to revise the existing corruption law to include the criminalization of trading in influence, bribery of foreign public officials, bribery within and among the private sector, and asset recovery.
Read more in here